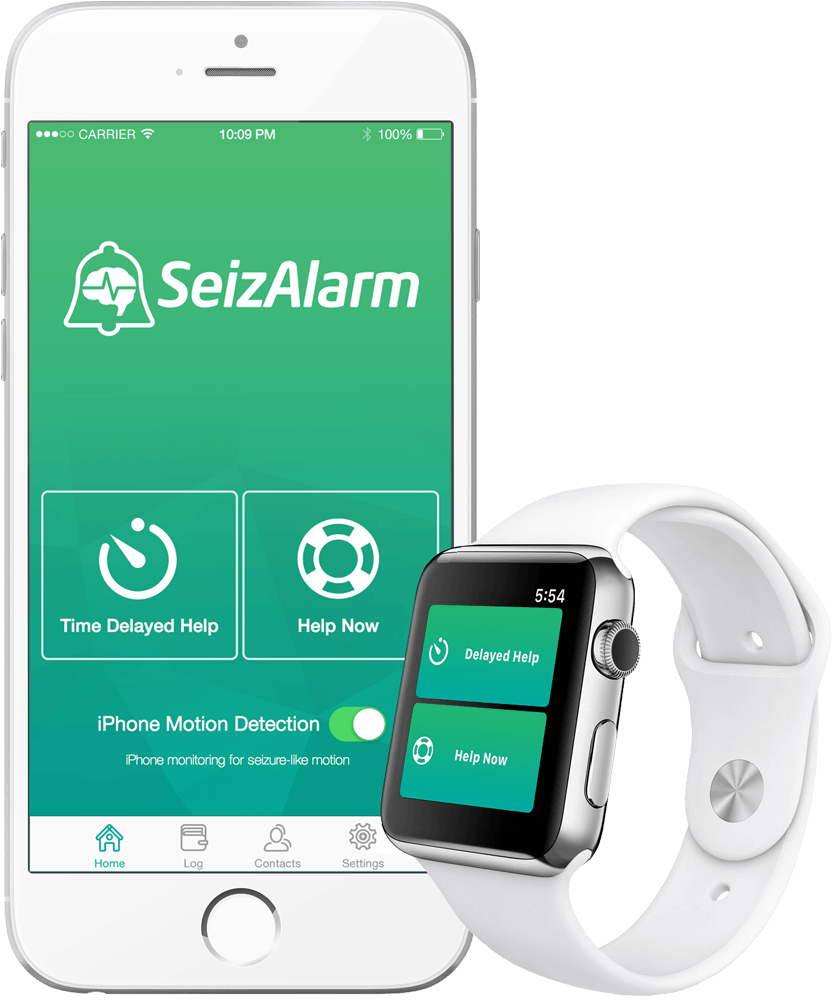 Help When You Need It, For Those With Epilepsy & Other Seizure Disorders
SeizAlarm is a user-friendly iPhone and Apple Watch app which allow those with epilepsy and other seizure disorders to alert emergency contacts automatically when seizure-like motion is detected or manually if they need immediate help or think they might need help soon. Help is always just a button press away. Start taking back your independence today.

Features That Deliver Peace of Mind

Detects Seizure-like Motion*
Automatically monitors abnormal repetitive motion and/or elevated heart rate, observed during seizures, then notifies your emergency contacts.

Time Delayed Help*
Use this feature if you experience auras and think you may need help. A help request will be sent automatically after a user controlled time period.

Event Log Tracking
Logs are kept of all requests for your records. Events can also be augmented manually allowing you more control to detail your seizure events.

Request Immediate Help*
If you require immediate help, then you can use the help request feature to instantly notify your emergency contacts.

GPS Location Tracking*
Your location is captured and sent to your emergency contacts when help requests are sent. This allows your contacts to easily find you.

Seizure Monitoring Control*
Seizure monitoring can be enabled/disabled if you plan to do activities that may trigger false seizure detections.
*requires ALERTs subscription
Also works with iPhone without the Apple Watch!
"Thank you for inventing, and developing SeizAlarm! It's a very accessible app for the visually impaired with voiceover, and a very customizable app too! You haven't just made me more independent, but you've saved the lives of my friends"
Samantha Ash
"…your product is amazing… I have been testing it now for 2 weeks and it has identified every one of my son's seizures with 100% accuracy"
Neil Todd (CJ's father)
Free two-week trial!
Only $14.99/month or $149.99/year (17% discount) for the SeizAlarm help request ALERTs subscription.